Love Staycations? Make it a Part of Your Daily Life
Living in the lap of nature is a much-cherished dream for most of us. Waking up to fresh air, ample sunlight, and the twitter of birds are a few must-have things on our bucket list. However, for residents of 3 or 2 BHK flats in Chennai and other big cities, living close to nature is mostly reserved for leisurely holidays. Plush resorts with multiple amenities and lush greenery have become a go-to choice for most urban families. How about you make such resort-style living your abode forever? Sounds interesting, right? Read on to know more.
Perks of Living Close to Nature
Remember how, as a child, you would spend summer afternoons in gardens and parks, cherishing ripe mangoes right from the trees? Such fun activities are mostly unheard of in current times, often due to the lack of enough greenery. Rapid urbanisation and lack of space have made our homes smaller, and a few pots of plants on the balcony are all we have in the name of a garden. However, you can still give your family the pleasure of being one with nature. Upcoming projects near TVS Medavakkam (in southern Chennai), have plenty to offer in this regard. The area is close to the Nanmangalam Forest Reserve and surrounded by many natural water bodies like Madambakkam Lake, Perumbakkam-Vengaivasal Lake, and Sithalapakkam Lake.
The biggest perk of living in a resort is a pollution-free life — just what you need for your physical and mental well-being in current times. You can wake up to the sound of silence and start your day with pranayams in fresh air or go jogging on curated tracks! Other fitness activities like Zumba and aerobics and a dedicated path for reflexology or cycling can help in achieving your fitness goals. Leisurely activities like birdwatching at the forest reserve or on impromptu nature walks can become a part of your everyday life. Living in the luxury resort-style homes in Vengaivasal (near Medavakkam) by TVS Vengaivasal amid ample greenery is just what you need to reduce stress and lighten up your mood.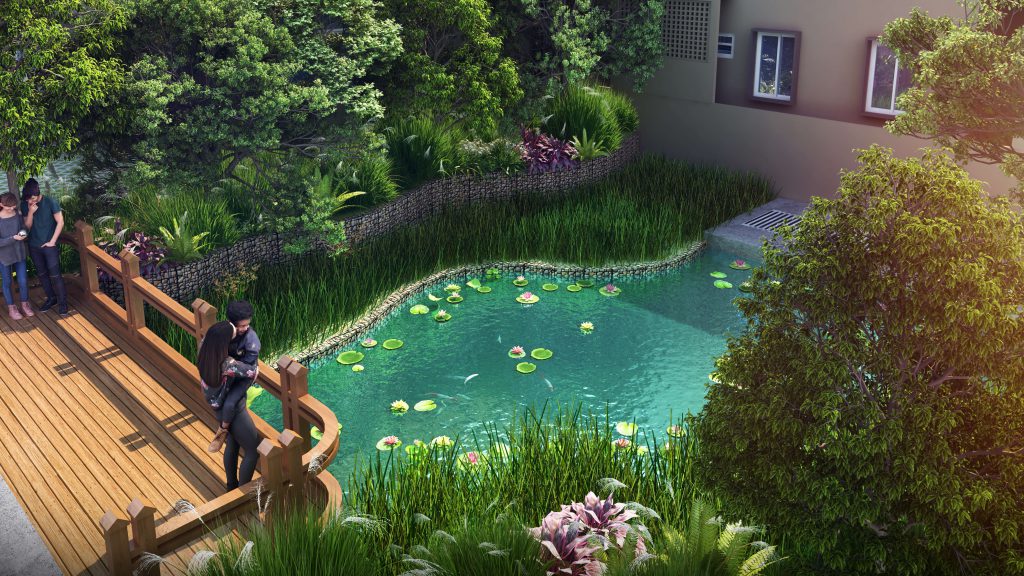 Something for Everyone
If you have a big family and space crunch is an issue, the luxury plots in Vengaivasal are a great option. Away from the everyday buzz of cities, yet not too detached, the community living in these projects in Chennai can be an enriching experience. Especially, living and spending time with like-minded people always nurtures you for the better.
The plots in TVS Medavakkam have all the goodness of a gated community, where people of all age groups have something to cheer about. From indoor games arenas to swimming pools and kids' play areas to manicured gardens, there's something for everyone. Most senior citizens look forward to peaceful life after retirement, and a resort-style home is an ideal place for them to enjoy the second innings. They can find peace in the bamboo grove, indulge in activities like gardening in the many manicured gardens, or walk on the natural lawns.
Children, on the other hand, can flourish without boundaries, especially in their growing years, instead of staying glued to the screen. They can run around wild or pursue hobbies with the right kind of guidance. Such gated communities have ample options for kids of all ages. While toddlers can have some fun times at the bark play surface, timber bridge, monkey bars, sandpit, or go down the tiger's waterhole for some adventure, the older ones can pursue sports such as cricket, skating, rock climbing, etc.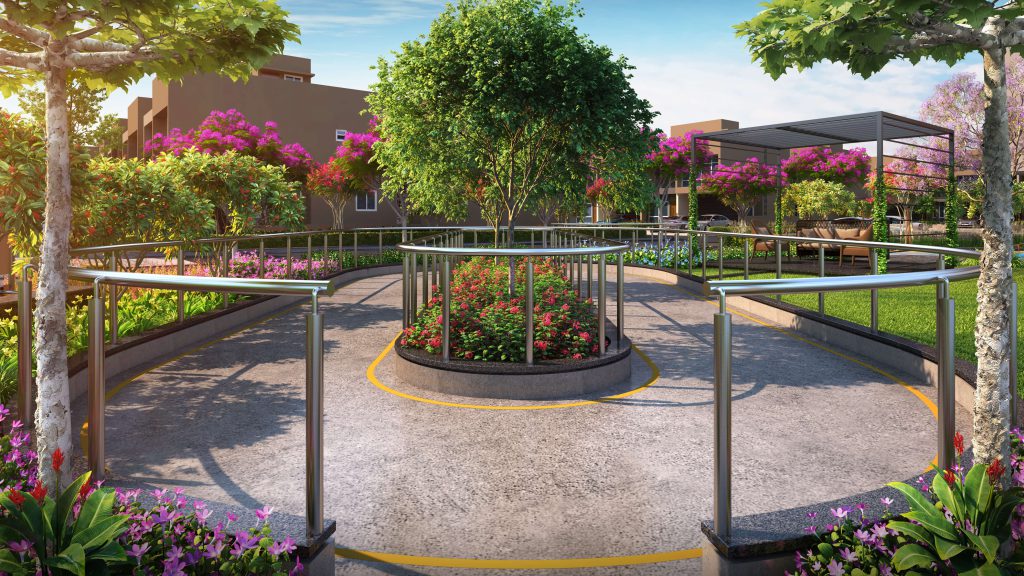 With work from home and hybrid work modes becoming the norm, why not make this life even better? In the past two years, a lot of families chose staycations and worked from resorts for a fresh feel. It was rejuvenating and helped in balancing out work-related stress. The upcoming project in Vengaivasal near Medavakkam can make this resort-style living a part of your life forever. What better place to be productive than a home office that promises bliss?
TVS Emerald is soon coming up with such projects in TVS Vengaivasal to help you be in sync with nature while enjoying all the upgrades of city life. A lifestyle that enriches the experience of living and gives you a well-rounded future is worth every bit of it.