TVS Emerald Atrium@GreenAcres: Gift Your Family a Fabulous Life
Have you been planning to buy a property for yourself but could not zero in on one because the checklist for your dream house is a little long? Well, what if we told you TVS Emerald Atrium@GreenAcres ticks off all the pointers in that list? With 2 & 3 BHK flats for sale near Perungalathur on offer, this property brings you all the goodness of a gated community along with closeness to nature and city life. A complete package that is rightly tagged as #2Good2Believe, this is one of the most fabulous properties in Chennai. Read on to know why we say so.
Nature is Your Neighbour
Situated within the 18-acre Green Acres from the house of TVS Emerald, this property overlooks the Vandalur Forest Reserve. Imagine waking up to the sweet chirping of birds and enjoying the view of expansive greenery while sipping from your morning cuppa or going jogging in the forest reserve amid the freshness of nature! Sounds surreal, right?
Life at TVS Atrium @ GreenAcres is just that with about 2 acres of landscaped gardens, 72% open space, and 1000+ trees and plants. A central, elevated atrium (10,800 square feet), another prime highlight of the property, has three carefully maintained gardens. Moreover, each flat comes with enough space for a balcony garden. Doesn't this sound like heaven for nature lovers?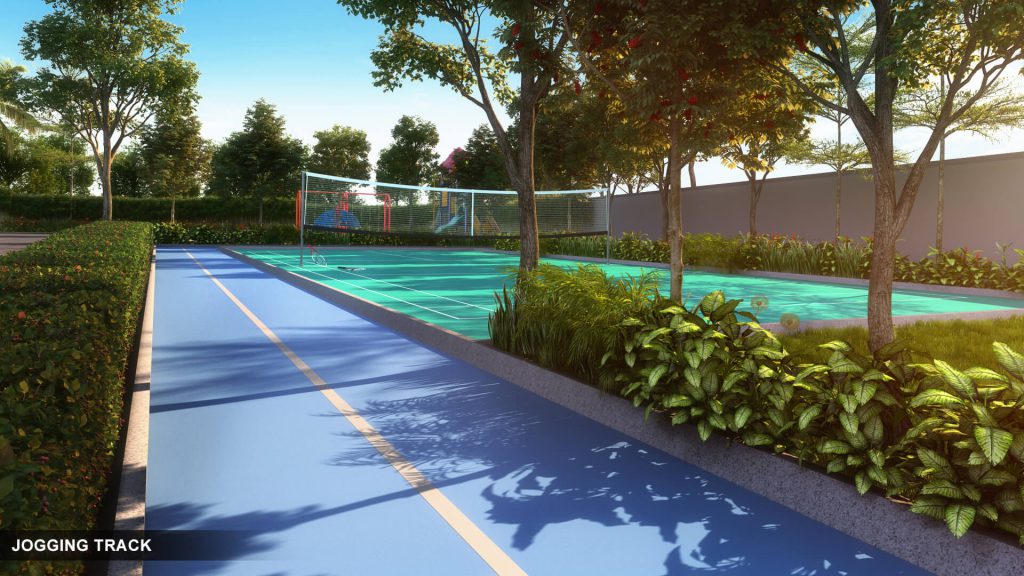 Healthy and Happy
Post pandemic, everyone is concerned about their health. The sporting and health facilities within TVS Emerald Atrium@GreenAcres will amaze you. A badminton court, swimming pool, jogging tracks, yoga lawn, cricket pitch, outdoor gym, skating rink, and the list goes on. What comes to your mind at the thought of leisure? Some laid-back time with family, fun evenings with friends, and quality time with your children! We have got you covered. Think outdoor theatre, multipurpose lawn for social gatherings, and seating zone for families. The clubhouse is another feather in the cap with things like an ATM, gymnasium, recreation centre lounge, guest bedroom, and much more.
For most people, the sole purpose of buying a house in a community is that all family members feel happy. At TVS Emerald Atrium@GreenAcres, we can vouch for this satisfaction, especially for elders and kids. While elders can spend time with like-minded people at the senior citizen's bay or the gardens, your kids can have fun at the designated play areas. There's also a creche at the clubhouse to take care of children.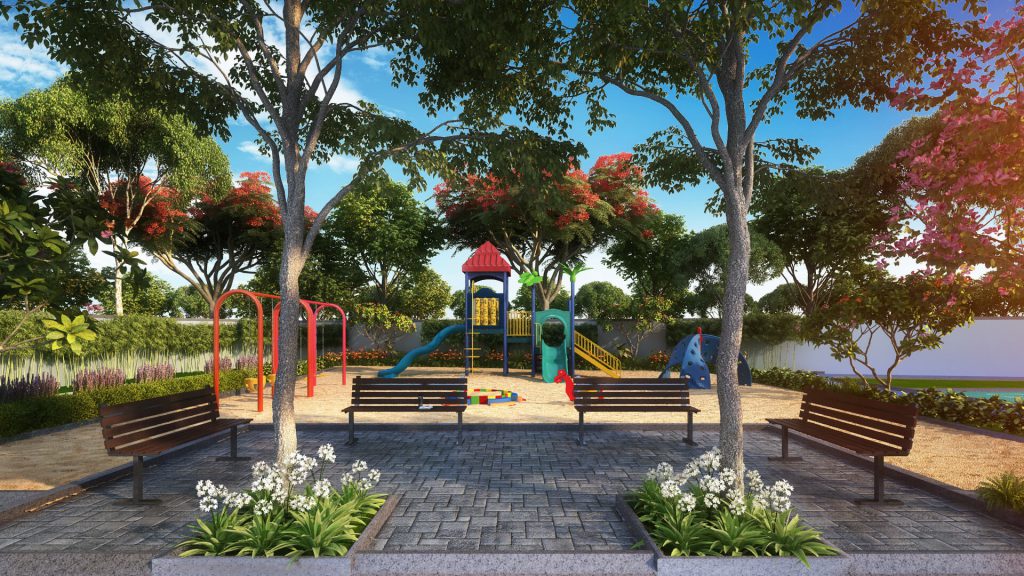 Connectivity is Crucial
Being close to basic amenities is a must, especially if you stay with your family. Strategically located near Perungalathur, schools, colleges, offices, malls, and hospitals are pretty close to this property. It is also proximate to many IT parks like Shriram the Gateway, KRISP IT Park, Estancia Signature Tower, Siruseri IT SEZ, and Cybervale IT Park, making it a viable option for those working in the corporate sector.
While some nearby popular educational institutes include Zion International School, Velammal New-gen School, Sri Ramanujar Engineering College, Crescent University, etc., Annai Velankanni Hospital, OneHealth Hospital, Tagore Medical College and Hospital, and Arokia Annal Hospital are some noteworthy medical facilities.
Meanwhile, if you are looking for entertainment, fret not. Places like Vandalur Zoo, Gold Souk Mall, Super Saravana Stores, and Marina Mall are all within a maximum of half an hour's drive. And as far as public transport is concerned, railway stations and bus terminus are within a 5-kilometre reach.
To own a flat at a prime location with all the best-in-class amenities is too good to be true, and the 500+ families currently residing in Green Acres would vouch for this. If you plan to get a similar place for yourself, then look no further because it is TVS Atrium that you are looking for. At just a 10% down payment and Rs 4,999 pre-EMI until possession, investing in a property can't get better than this.