Medavakkam, In harmony with nature, yet connected with convenience
Imagine yourself going to sleep on a Sunday night, dreading the long to-do list for Monday — boring meetings, meal preps, kids' school, rush-hour traffic, etc. But what if you woke up without any Monday blues amid the serenity of nature and a feeling of calmness? Many of you, who have grown up in 3 or 2 BHK flats in Chennai or other big cities, are probably used to the chaos and love the convenience that city life brings. But you also crave moments of peace, the quietness of dawn slightly interrupted with the merry chirping of birds. What if we said you could get the best of both worlds — the tranquillity and freshness of nature and the connectivity of city life? Well, a residential hotspot in Chennai has all these and more.
The Charm of a Green Neighbourhood
Very few things in life give us as much satisfaction as owning your own space. However, due to the lack of the right direction or unfavourable circumstances, we often end up settling for just about a satisfactory apartment. In the process, some have to compromise on space and some have to live with pollution with no room to breathe free. But, as they say, every problem has a solution. Those of you who are looking for a spacious house amid a green neighbourhood, yet want to stay connected to everyday city life can now turn your dreams into reality. Medavakkam, in the southern part of Chennai, is an upcoming residential area that has the solution you need and is brought to you by TVS Emerald Medavakkam. Getting a property in this residential hotspot can help you enjoy the charms of nature while you keep benefitting from the perks of being in a city.
Thanks to its proximity to the Nanmangalam Forest Reserve, an 800-acre green patch and home to 50+ species of birds, Medavakkam is as close to nature as it can be. Poor quality of air and water are things that we have to deal with every day in current times. But the residential areas by TVS Medavakkam and nearby Vengaivasal can happily boast of great air quality and availability of clean water. Especially, with water bodies like Madambakkam Lake, Perumbakkam-Vengaivasal Lake, and Sithalapakkam Lake in the vicinity and water supply from Periyeri and Sitheri rivers, the area is known for being one of the most water-abundant suburbs of Chennai.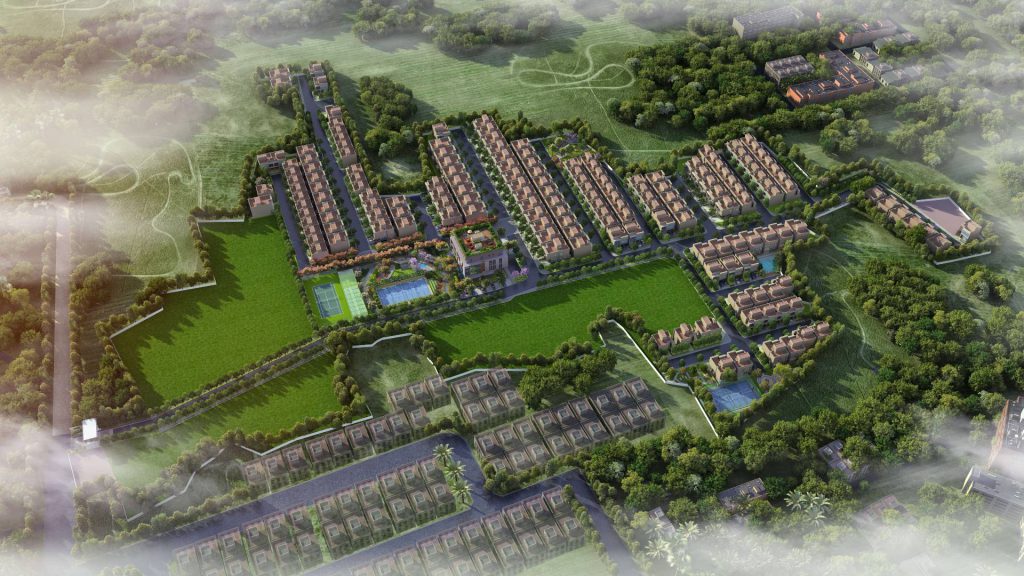 The new upcoming residential destination in Chennai
As much as you would love to live in the lap of nature, you can't deny the importance of easy access to amenities. Schools, colleges, hospitals, and malls are indispensable parts of our lives in the 21st century, and it is hard to imagine a difficult commute to reach even the basic amenities. TVS Medavakkam, with its easy connectivity to residential hotspots like Tambaram, OMR (IT corridor), and other developed areas like Velachery, makes life smooth for its residents in this regard. Good schools and colleges in the vicinity are essential for any family. If you choose to live in the well-developed upcoming areas in and around Medavakkam or Vengaivasal, you can be amply assured as far as good education within reach is concerned. Some popular schools within reach are Zion Matriculation Higher Secondary School, Ravindra Bharathi Global School, Narayana E-Techno School, St. Johns Public School, etc.
With so much going on in our lives every day, taking time off for a walk in the forest or going for a picnic beside the lake sounds fun. While you are at it, don't forget to take out time for some retail therapy or catch a blockbuster movie over the weekend at the nearest malls in Velachery like Grand Square, Phoenix Market City, etc. An area that gives you access to both modes of recreation is always a great choice. While you rejuvenate with the freshness of flora and fauna, you also get to enjoy other sources of entertainment.
While nature gives you reasons to live a holistic life, cities help you thrive in tune with the advancements of an urban future. Living in a place that is an amalgamation of the two is the cherry on the cake that you deserve and TVS Vengaivasal is proud to bring you the best of worlds.